IT
·
Stockholm Office
·
Hybrid Remote
Medarbetare till vår tech-avdelning
Medarbetare till vår tech-avdelning med fokus på kundnöjdhet, tekniska lösningar samt automatisering!
Vi söker förstärkning till vår tech-avdelning med fokus på kundnöjdhet, tekniska lösningar samt automatisering!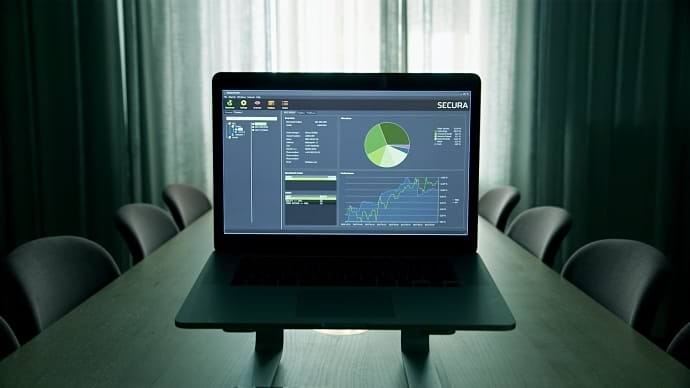 Som medarbetare i vår tech-avdelning kommer fokus att ligga på support, service, tekniska lösningar samt automatisering för att effektivisera vår verksamhet.
Du kommer att jobba i ett tight team som bygger, driftar och underhåller en egen IT-plattform och detta team behöver nu förstärkning av en nyfiken och driven kollega som är villig att lära sig nya saker.

Vem är du?
Vi söker dig som är i början av din karriär och som vill ta nästa steg att utvecklas inom tech. Vi ser att du som söker tjänsten har ett genuint intresse för teknik och viljan att lära dig nya saker. Vi ser gärna att du har en utbildning inom IT men även erfarenhet, t.ex. från praktik eller arbete är värdefullt.
Plattformen bygger till stor del på Microsoft-produkter så det är meriterande om du har erfarenhet av:
Active Directory
Microsoft Windows Server
Microsoft SQL Server
Office365 PowerShell
Vi lägger stor vikt vid personlig lämplighet. Som person är du serviceinriktad, strukturerad och har god samarbetsförmåga.
För att passa i rollen är det viktigt att du är lösningsorienterad, initiativrik och drivande i ditt arbete. Du har även goda kunskaper i svenska och engelska i både tal och skrift då du kommer att ha mycket kontakt med användare och kunder via vårt ärendehanteringssystem.
Varför ISEC?
Du erbjuds arbete i ett företag med spännande framtidsutsikter. Du får möjlighet att i ett nära samarbete med kollegor och kunder bygga vidare på din kompetens. Du får även möjlighet att påverka din roll inom företaget. Arbetsmiljön präglas av engagemang och delaktighet. Vill du arbeta med kreativa lösningar i ett framgångsrikt, växande och hållbart företag? Då ser vi fram emot din ansökan.
Kulturen
Att vara Innovative, Sustainable, Engaged och Competent i sitt arbetssätt mot såväl kollegor som kunder är givet. Alla medarbetare verkar för en god arbetsmiljö där vi stöttar, hjälper och respekterar varandra. Att vara en god kamrat och kollega är viktigt för trivsel och hälsa - men det möjliggör även vidareutveckling och kompetenshöjning hos varje medarbetare.
Om oss!
ISEC är den oberoende och strategiska partnern för organisationer och institutioner. Genom våra finansiella lösningar automatiserar och kvalitetssäkrar vi hela kapitalförvaltningsprocessen med syftet att skapa en hållbar fond- och kapitalmarknad.

ISECs mjukvarubolag äger och utvecklar plattformen SECURA, marknadsledande för portfölj- och fondförvaltning. Tjänstebolaget, som står under Finansinspektionens tillsyn, bedriver fondhotellverksamhet och outsourcingtjänster inom fondadministration, Private Banking, riskhantering och fondbokföring. Kunderna består av banker, fondbolag, värdepappersbolag och kapitalförvaltare i Norden och Luxemburg.
Har du frågor kring tjänsten? Vänligen kontakta:
Niklas Åhden - kollega inom tech
08-509 313 14
Simon Åberg - kollega inom tech
08-509 313 65
Therece Selin - HR chef
08-509 313 72
Department

IT

Locations

Remote status

Hybrid Remote
What we can offer
Environment 😍

Working at ISEC means close co-operation with the ISEC family where you feel just like home.

Work 📊

We specialize in Fintech and the finance industry in general, what's not to love?

Take the next step in your career 🚀

If you want a deeper knowledge and learn every little detail when it comes to Funds and Financial systems, ISEC is the place to be!
Workplace & Culture
Work in a company with exciting prospects. You will have the opportunity to build on your expertise in close collaboration with employees and customers. You also have the opportunity to influence your role on the company. The work environment is characterized by commitment and participation. We are looking for you who want to work with creative solutions in a successful, growing and sustainable company!

About ISEC
ISEC supplies asset management – providing portfolios, cloud services and outsourcing services in fund management, private banking and risk management.
IT
·
Stockholm Office
·
Hybrid Remote
Medarbetare till vår tech-avdelning
Medarbetare till vår tech-avdelning med fokus på kundnöjdhet, tekniska lösningar samt automatisering!
Loading application form
Already working at ISEC?
Let's recruit together and find your next colleague.